The Green Spot
Veggie for Veggies - Veggies for Non-Veggies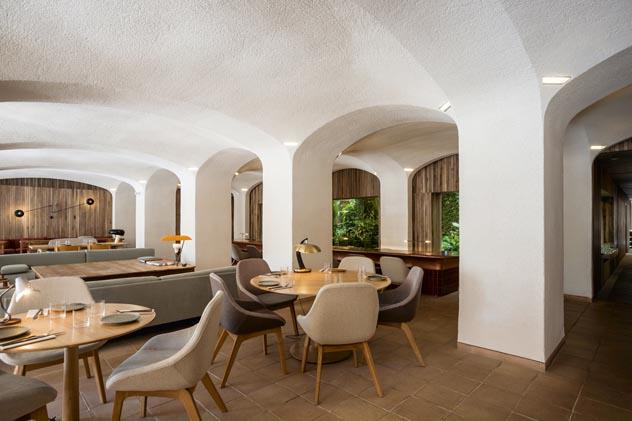 OFFERING: An innovative gastronomic option based on the wide and wonderful world of vegetables, aimed at both vegetarians and non-vegetarians. The menu includes more than 35 dishes that change according to the availability of seasonal ingredients but are based on Mediterranean cuisine inspired by different world cultures: Japanese, Indian, Mexican, Arabian, South Asian, Latin and central European.
HIGHLIGHT: The comfortable setting and quality of the cooking. Flavourful and tasty in such as way that no-one will miss the lack of fish or meat.
INTERIOR: The Brazilian architect Isay Weinfeld has created a luminous restaurant and warm atmosphere using different timbers, terracotta, copper and linen. For solitary diners, a bar counter with copper finish looks over a planted internal courtyard.
RECOMMENDED: Dishes like the Japanese seaweed salad with umeboshi-sesame vinaigrette; Sweet potato tagliatelle with macadamia nut sauce and black truffle; Activated charcoal black pizza with pumpkin, caramelised onion, goats' cheese and pistachios.
PRICE: 25-30 Eur.
L4 Barceloneta
Mon-Fri: 12.30pm - 12 midnight
Sat-Sun: 1pm - 12 midnight
Fri-Sat: drinks until 2am
Reduced Menu: 4pm-8m
Live Music on Thursdays