Piscolabis
Tapas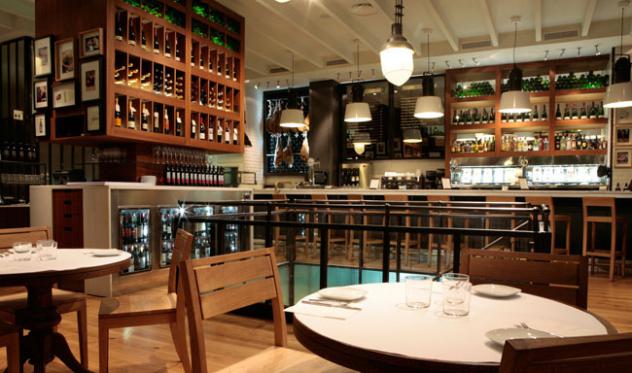 INTERIOR: by Lázaro Rosa, modern and vintage, an industrial feel with warm finishes and antique style white leather sofas and lamp standards. HIGHLIGHT: two key locations: Rambla Catalunya or right in the business district on Avenida Diagonal. Both with a terrace.
OFFERING: fresh daily Tapas prepared within view. Good selection of wines and exquisite desserts.
RECOMMENDED: the Superbravas; Fried Green Asparagus with melted Brie; Mini-steak with París sauce; Fried Foie with Apple and Crunchy Onion, for dessert the Chocolate Coulant with Maria Biscuit Ice-cream specially created for Piscolabis.
PRICE: 18 Eur. Mid-day set lunch at the bar: 8.75 Eur.

Avda. Diagonal, 593

08006 Les Corts

Barcelona

T. 93 410 54 95

L3 - Maria Cristina
MON-THU: 7.45AM-1AM FRI: Until 2AM SAT: 12PM-1AM SUN: 12PM-1AM

L4 - Passeig de Gràcia

MON-THU: 7.45AM-1AM FRI: Until 2AM SAT: 8.30AM-2AM SUN: 9.30AM-12AM