Multiplastic
Eclectic plastic designs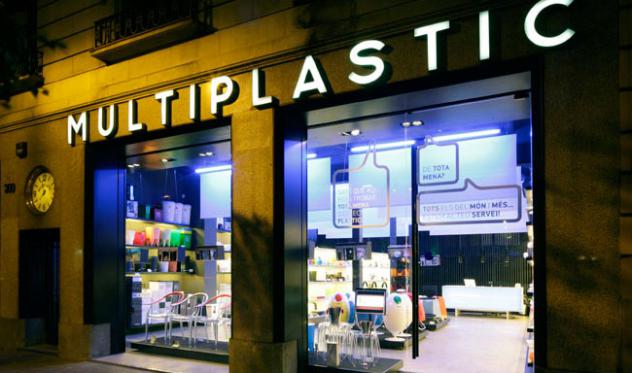 PRODUCT: original kitchen utensils and household goods, travel items, gifts, furniture and all kinds of products to satisfy customers' requirements from prestigious design brands like AdHoc, Aladdin, Alessi, Alife, Araven, Art Plast, Authentics, Black and Blum, Bobble, Boles d´Olor, Cole and Mason, Cosmic, Derriere la Porte, Emy, Essey, Geddy, Guzzini, Interdesign, Joseph & Joseph, Kiss, Koziol, Lékué, Lexon, Like it, Menu, Pinfi, Play, Reisenthel, Silikomart, SingularPets, Wacky, Wize&Ope, Valira and Zyliss.
HIGHLIGHT: the constant updating of products, the experience, dedication and personalized service provided to each customer, making sure they return regularly.
INTERIOR: the project by Jordi Tamayo and Frederic Perers (2008) provides a generous open and minimalist space that conserves the industrial character of the original building (1955), which contrasts with the predominantly white tones of all the goods displayed on the shelves here. RECOMMENDED: the comprehensive collection of Alife travel goods and the modern and innovative designer kennels for dogs and cats by SingularPets.
L3 - Passeig de Gràcia
Mon-Fri: 10am - 2pm + 4pm – 8.30pm
Sat: 11am - 2pm + 4pm -8.30pm