Metric Market
Gastronomy, Music & Ambient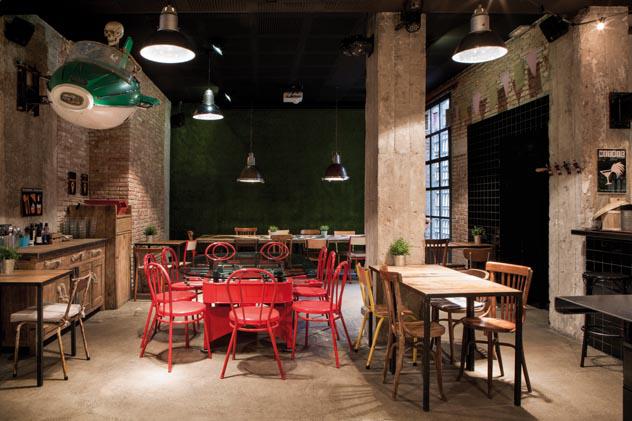 OFFERING: during the mornings natural organic juices, fruit, home-made sandwiches and pastries which are served at different market stalls. For lunch and dinner chef Francesc Sánchez Valldaura has put together a fusion inspired cuisine, including international standards such as the Tataki, Quinoa and Tandori, although the main focus is on Mediterranean dishes and local produce and such Vall de Ges cold cuts. Other options includes vegetarian dishes, home-made desserts, special group menus (either seated or cocktail style) and signature cocktails created by Jennifer Tablada and Luis Bustamante, winner of the Spanish heath of the World´s Most Imaginative Bartenders Competition 2015.
HIGHLIGHT: a unique dining experience created by a young team. DJs at the weekends and themed events. The Bunker room (90m2) can be booked for private or corporate events, sampling sessions, exhibitions or football matches on the big screen.
INTERIOR: its industrial themed décor draws inspiration from cities like London, Berlin or New York.
PRICE: Breakfast: 2.20 Euros, Market lunch time set-menu: 11.90 Euros, Metric a-la-carte: 30 Euros, Group menus: between 28 and 35 Euros.

FGC Muntaner
Mon-Wed: 8am–1am Thur: 8am–2am Fri: 8am–3am Sat: 5pm–3am closed on Sundays