Luzia
Street Grill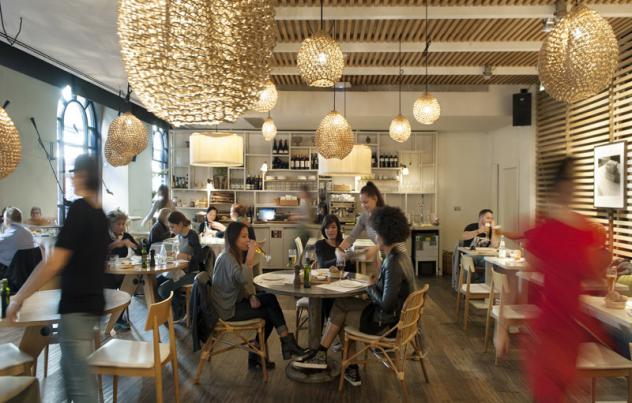 OFFERING: Dishes meant for sharing: tapas, salads, sandwiches, pasta, pizzas prepared in a log fired oven. Non-stop kitchen service, a-la-carte breakfasts, lunch and dinner.
HIGHLIGHT: 'Brasserie' with open plan kitchen and log oven.
INTERIOR: Located just off the Ramblas. A current and cosy restaurant with large window overlooking the Raval.
RECOMMENDED: Unusual tapas, (Bhutan Potatoes with melted cheese, red peppers and chilli or the Prawn 'Chicharrón' in Jalapeno sauce) the excellent Cipriani pasta (Tagliolini 'Cipriani' with tomatoes, basil and pesto or Tagliolini 'Cipriani' with prawns, fried garlic and chilli), oven cooked pizzas with fresh ingredients (4 cheeses with walnuts or mozzarella, leeks, eggs and truffle) and grilled options (free range chicken, peppers and truffle puree or the American Hamburger).
PRICE: Lunch Set Menu: 14 Eur. (from Mondays to Fridays). A-la-carte: 25 Eur.
L3 - Liceu
Breakfast:
Mon–Sun: 8.30 AM–12.30PM
Restaurant:
Sun–Thu: 12pm–12 Midnight
Fri–Sat: 12pm–0.30pm